MARC D. SCHULZE, ESQ.
CEO & LEAD ATTORNEY
Hello, I am founding attorney Marc Schulze, and I have been practicing law for nearly 20 years. I graduated with a Bachelor of Science in Management and Marketing from Northeastern University in 1991 and received my Juris Doctor (JD) from UMass Law in 1996. Schulze Law was born in 1997.
Over the past almost two decades working in the areas of personal injury and criminal law, I have earned a stellar reputation for not only getting the job done, but getting the job done right—and I have put together an intelligent, intrepid team to help me. I have gone to bat for each and every one of the clients I have represented and worked diligently on each and every case. I am proud to have won major settlements for my clients over the years. Some of my most successful cases include a motorcycle accident settlement for $750,000, a settlement for a pedestrian hit in a crosswalk for $1.1 million, and a settlement for an injured passenger in an automobile for $750,000.
My clients describe me as dedicated and tenacious, and I am an ardent supporter of and advocate for them all. I would be honored to represent you, and I promise to zealously pursue the justice you deserve.
24/7 Availability
Life changes without a moment's notice. At Schulze Law, we know the importance of constant contact and availability. We are here for you 24/7.
Emergency After Hours Number: 800-894-9267 XLAW1 (5291)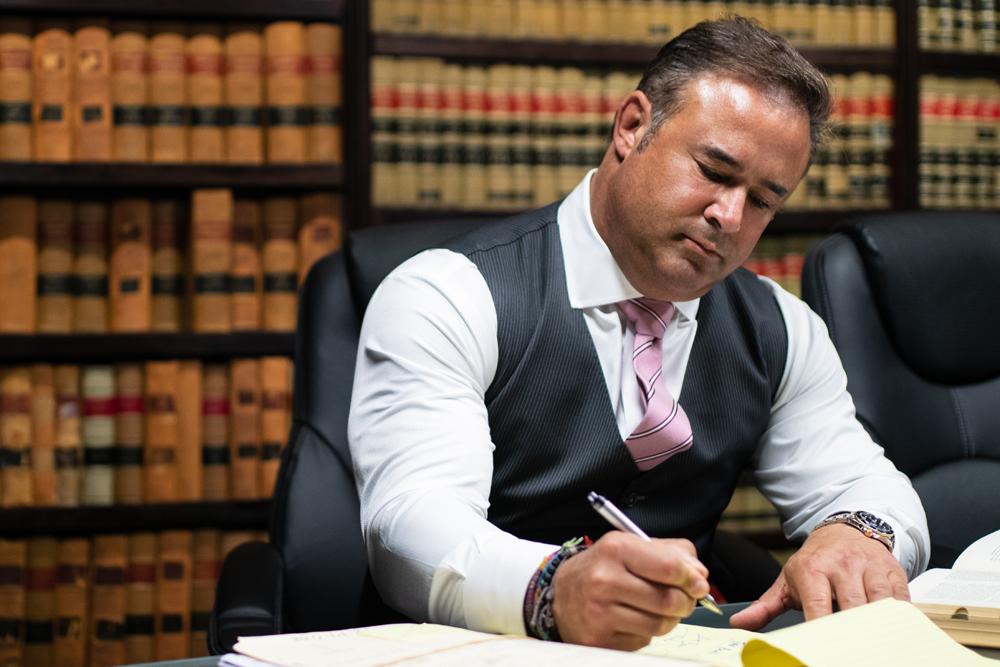 MARC D. SCHULZE, ESQ

CEO & LEAD ATTORNEY
SCHULZE LAW
451D BUILDING
70 FARGO STREET, SUITE 906
BOSTON MA 02210
857.300.5300
Emergency After Hours Number:
800-894-9267 XLAW1 (5291)
SEND MARC A MESSAGE